AK
Member

Registered: 5th Jul 00
Location: Aberdeen City
User status: Offline

| | |
| --- | --- |
| 9th May 17 at 20:16 | |
---
Had my first race weekend in the Mini now


Second time out in the car (in the dry) for testing, but on a new setup that feels a fair bit different.

Testing went OK, no lap records but just out bedding in brakes/tyres and getting a feel for being in Mini traffic. I was pretty sure it wouldn't phase me, but was still surprised at folk sending it up the inside during testing
Good fun though.

Qualifying - I didnt have great expectations but wanted to be mid-pack'ish. I did a couple of 64.0 laps that were enough for 18th on the grid. Not great but not a disaster. Found it hard to either get clear track or latch on to the back of folk. Sure that'll come with seat time.

Race 1 - https://www.youtube.com/watch?v=b1CB6x0VjtM

Race 1 - Started 18th in the middle of the track. Ok start, fun first few laps battling with some of the DSR cars, loosing places through daft over aggressive braking/lines, but able to catch up again to keep it interesting. Safety car out and ballsed that up a bit, and got left behind a bit
First ever safety car restart! Caught up with the tail of the pack in front again and continued pestering the 2 DSR cars. Made some stupid attempts at passes braking into Hairpin and over shot the corner - I'm used to better brakes and wasn't quite happy with their inability to pull me up :/ Made an error on the last lap at McIntyres - Caught two cars down duffus and they both slowed a lot for McIntyres, more than I bargained for... cue me running into the back of Mike Courts and busting my rad. Finished 14th but was called up to stewards and penalised for the move (wasn't a move, but prob appeared that way) on Mike. 2.5s time penalty for 'unfair advantage' which dropped me to 15th. Fair enough. Happy with the pass at 11m 20ish though


Some repairs were needed for race 2, so the ALM guys were kept busy whilst also doing an engine change on Dave's BMW! Great effort by them to get everything sorted out in the time available


Race 2 - https://www.youtube.com/watch?v=SYPyZLv7YTM

Race 2 - OK start again, but lost a few places on the opening laps trying to keep out of trouble. Hindsight suggests i was being a bit too 'nice'
Things got a bit cloudy and slippy after Taelor nipped by. I think she was spraying oil as the car was coated after the race. Second half of the race was much the same as the first. Able to keep up, but making daft moves that cost more time
I need to reign in my enthusiasm I think. No fresh damage, so happy enough despite finishing.... I dont even know where i finished but it wasn't where I wanted to be. Still trying to work out how to drive these things!!

Race 3 - https://www.youtube.com/watch?v=yQrRheMfmho

Race 3 - Well......
Great start.... and thats about it. Dom Wheatley had a moment down Duffus and ended up side on at the exit of McIntyres. I came round and collected him unsighted in all the dust and cars. Managed to get a bit of angle on it so it wasnt a straight on T bone, more of a glancing blow. Still.... not great. Anyway.... its fixable.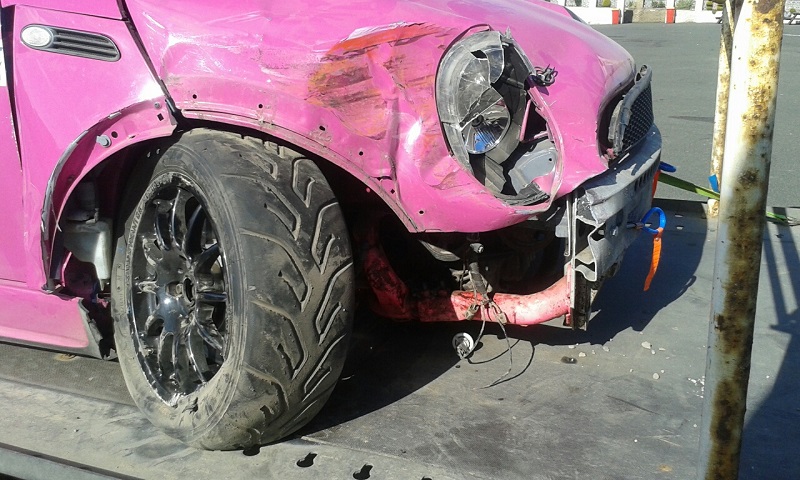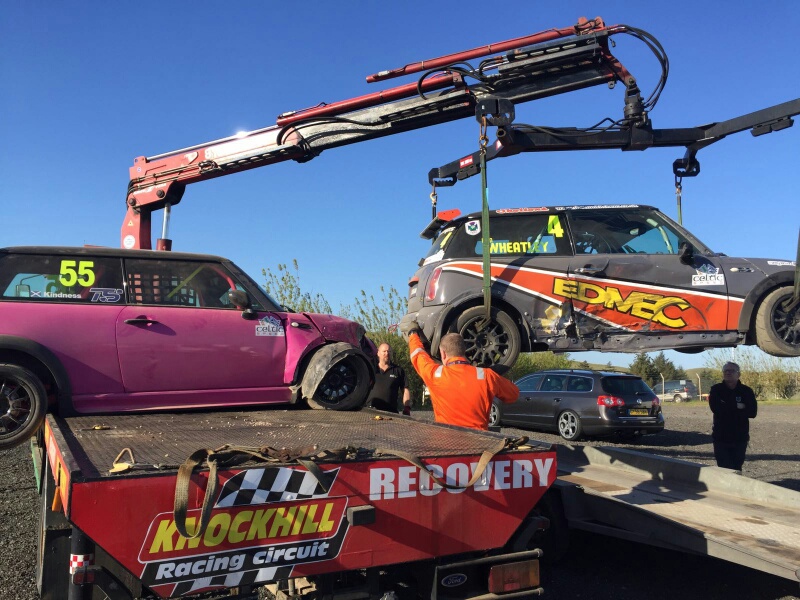 I dont have any sponsors so this bit will be short


Had a great time, and was good to have ALM (and Fee!) supporting me and working on the car
Hopefully I can give them less work and better results next time. Much more seat time needed, but I know I can do 63s If I can just be consistent. I need to go slower I think..... to be quicker.
AK
Member

Registered: 5th Jul 00
Location: Aberdeen City
User status: Offline

| | |
| --- | --- |
| 10th May 17 at 20:09 | |
---
aye, I'm not as quick as i'd have hoped, but I am quick at certain corners. Great fun