MattyPW
Member

Registered: 5th Feb 05
Location: Devon, UK
User status: Offline

| | |
| --- | --- |
| 6th Jan 09 at 18:57 | |
---
Right, time has come for me to move on! Been doing some serious thinking and i've found a car that i really like the look of.

Specs & Receipts:

Vauxhall Corsa B 1994 "L" Plate

Orginally LS model, full SRI Conversion completed in early 2007. This includes;
C14SE 1.4 8v MPI SRI Engine (Came from Dan, CorsaonChromes, brand new engine from Ivor Searle, has covered approx 75,000 miles)
Corsa SRI Spoiler
Corsa SRI Anti-Roll Bars
Corsa SRI Clocks with Rev Counter

Car currently has 146,000 miles on the clock (original speedo unit fitted to the back of the SRI clocks)

Tax till End May 2009

MOT till End Feb 2009

Very recent Head Gasket change, head skimmed, new cam followers, Kent NVO62 performance cam, oil change to 10w40 Semi-Synthetic, new oil filter, exhaust heat wrapped. Receipts for all. See thread (http://www.street-stylers-southwest.co.uk/forum/showthread.php?t=26719 , may need to register?)

Recent Cambelt change in June 2008

New Oil Pump fitted at 135,000 miles (April 2008) including full oil change, filter & sump gasket.

New Steering Rack and Track Rod Ends fitted at 135,000 miles (April 2008).

List of small problems fixed at 140,000 miles (August 2008) including new seat belt tensioner, new ball joint, new manifold gasket, new thermostat, new rear shoes & new wheel cylinder.

Receipt for bodywork carried out at South West Customs for Badboy Bonnet, full mop polish, new shock absorbers & new suspension top mount (£800).

Modifications;

Well, there are a LOT to list, this car is so far from standard when i bought it its going to be a challenge to list them all
Here goes!

Engine;

1.4 8v SRI "C14SE" Engine Conversion with F13 Close Ratio 5 Speed Gearbox
Pipercross Panel Filter in standard drilled airbox
Sportex 4 Branch Exhaust Manifold with Exhaust Wrap
Magnex Twin 3" Backbox
Kent Cams NVO62 Sports Injection Camshaft
Bosch Super 4 Spark Plugs
Bosch HT Leads
100a Alternator from later spec Corsa (new 5 months ago)

Suspension, Brakes & Wheels;

16" Mille Miglia Spiders - Refurbished in Vauxhall Mistral Grey
Kumho Ecsta 195/45 R16 Tyres All Round
Lowered 60mm on G-MAX Springs
Corsa SRI Vented Brake Discs & Calipers
Rear Spring Assisters

Exterior;

Badboy Bonnet
Black Projector Headlights
Smoked Repeaters
GSI Side Skirts & Arches
SRI Spoiler
Smoothed Custom Front & Rear Bumpers
De-aerialed & De-badged
De-wipered

Interior;

GSI Leather Steering Wheel
SRI Dials with Rev Counter
Cavalier Turbo Black Leather Seats
Door Cards & A-Pillars Trimmed in Grey Faux Suede & Black Leatherette
Black Corsa Sport Interior Plastics
Switch Panel with Volt Meter in Ashtray

ICE;

This car is known for its ICE


I will be selling the car with the install in, including all cabling, trims etc. There will be NO equipment included however. This is a perfect opportunity to take advantage of a proven loud setup. Just dump your gear in and go
Currently doing 150dB proven by Termlab Sensor.

Install is a Walled Setup for 2x 15" Subwoofers. Boxes are 4.5cuft each tuned to an adjustable 27hz/33hz/40hz. Front end consists of MDF Door Pods, Sound Deadened & Sealed Doors, and A-Pillar Builds for Tweeters.


Ok i think thats about it, there probably a lot more small things i've missed but i'll let the pics do some talking;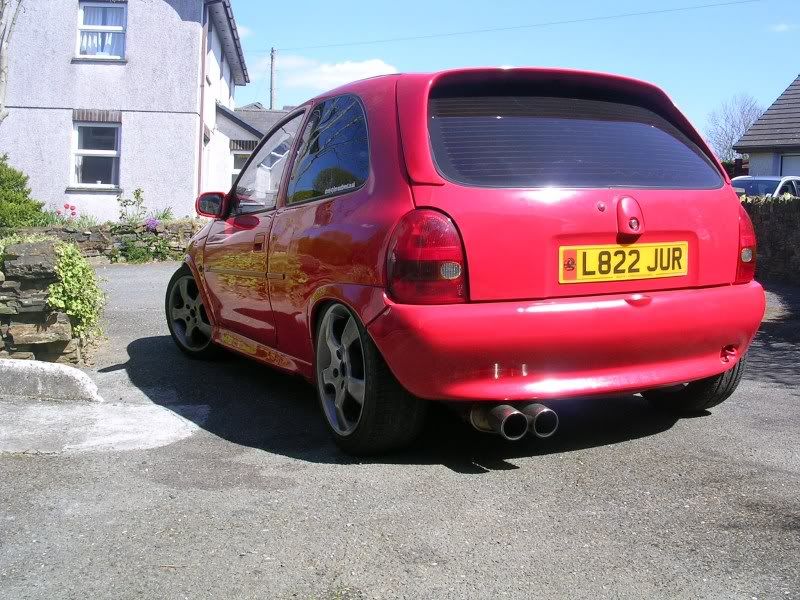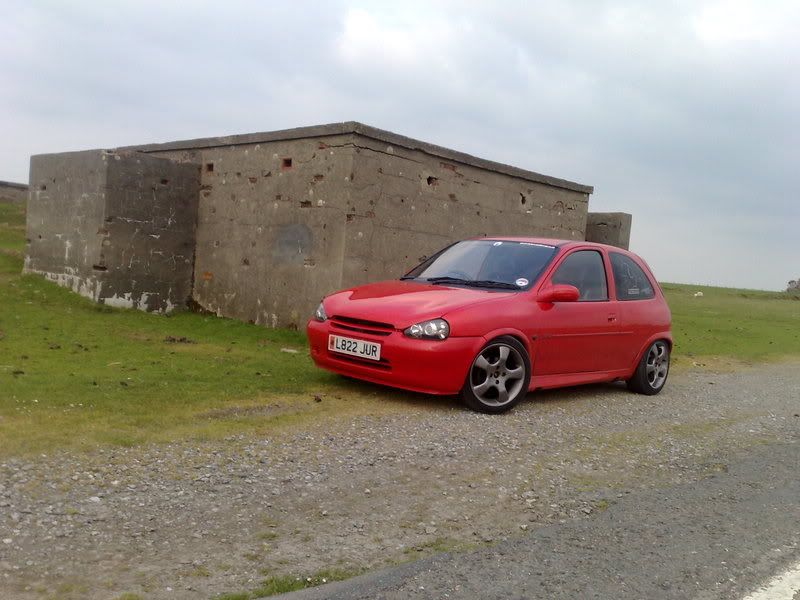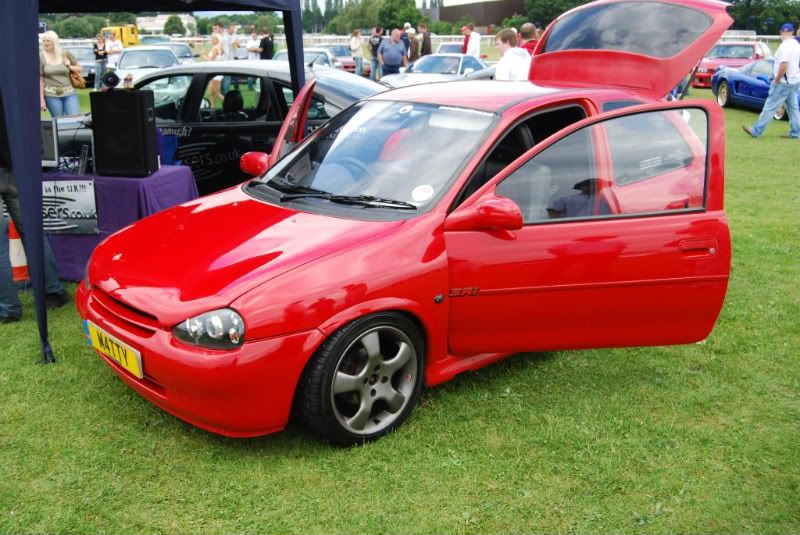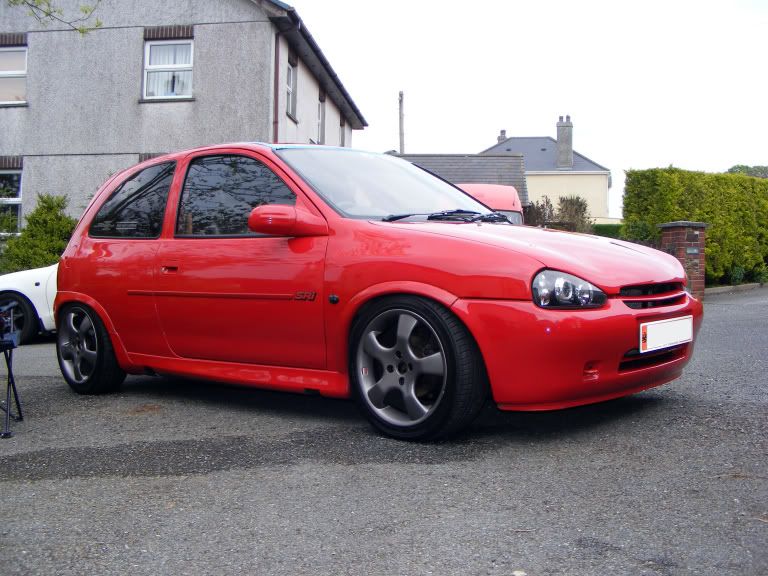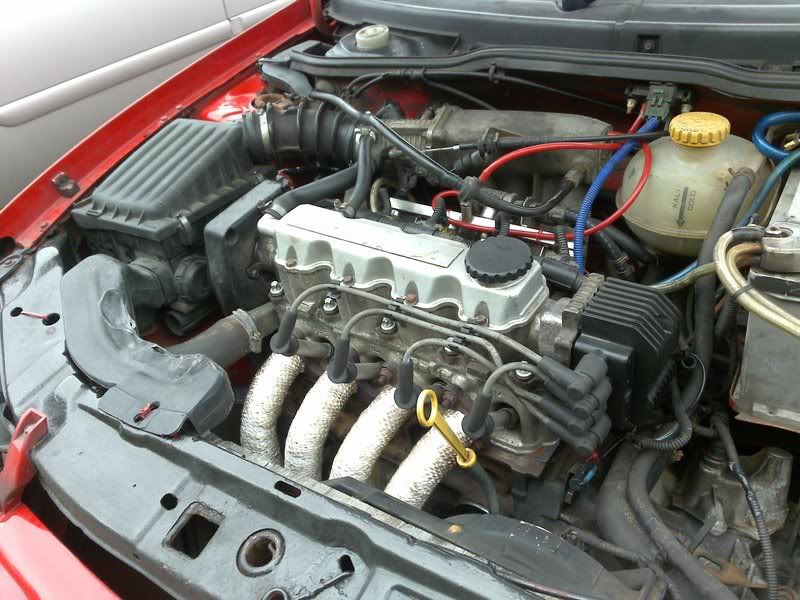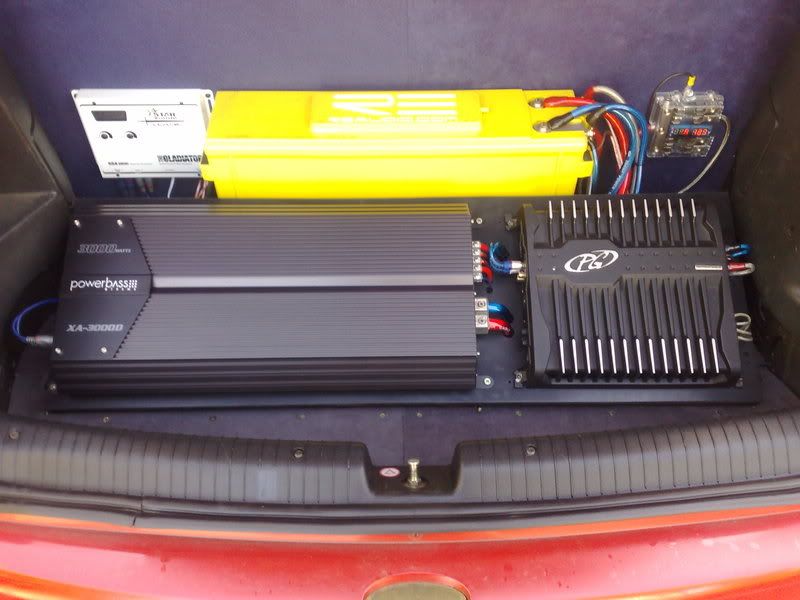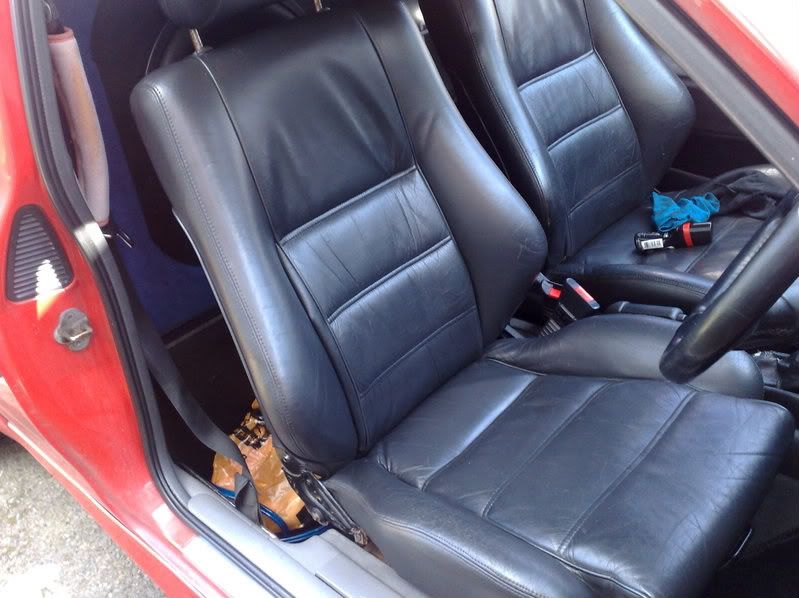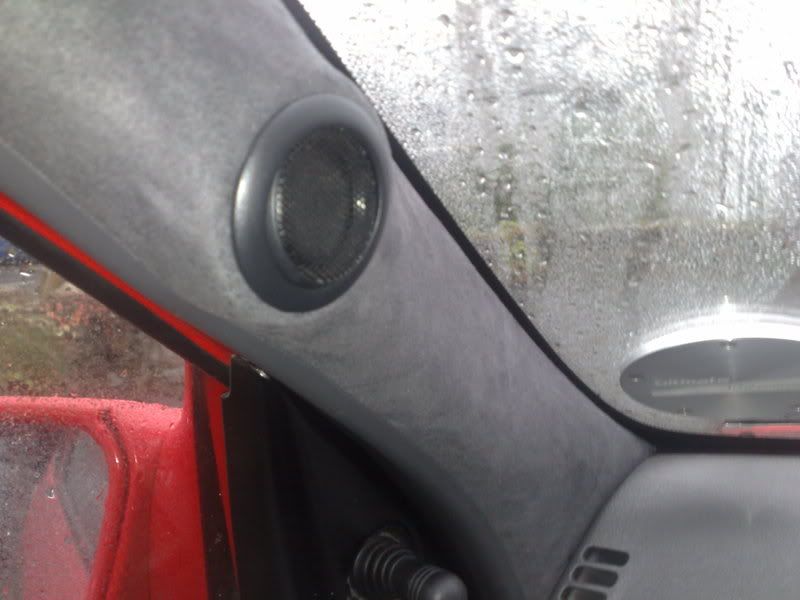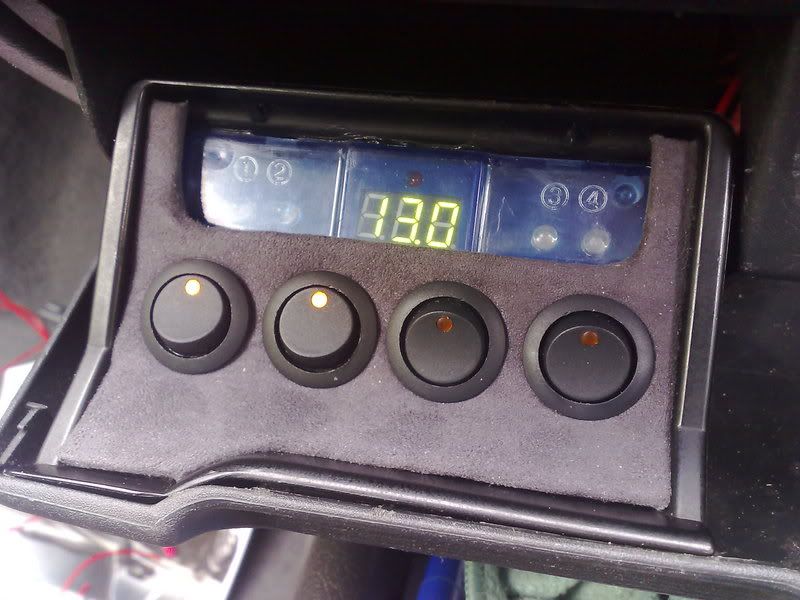 Extras;

I also have at home another SPARE engine, same type C14SE. Ideal for spares, or head work/tuning bits etc. Engine came from an Astra and had just over 100,000 on the clock.

Other bits i have that i can think of are;
Downpipe with De-cat
Original Cast Manifold
Starter Motor
70a Alternator
Metal Oil Cap
Complete set of rear plastic trims
Un-molested Corsa Parcel Shelf
Set of Corsa Lower Door Pockets

I'll let all this go for an extra £150.


Car is located in Devon, UK.

Now then, down to the nitty gritty, im looking for £1300ono for the car. If you want the car and all the extra bits i have i'll let it go for £1350.